Trick or Treat... can't smell my feet.
 Turning the lights our now.  All the free socks are claimed.  There are still a few discounts in there if you want.  
Thank you all for playing along.  I hope you enjoyed it... 
Let's have some fun, and give away some socks, or at least save you a few bucks. 
 START TIME IS 5pm Central Time October 31, 2022.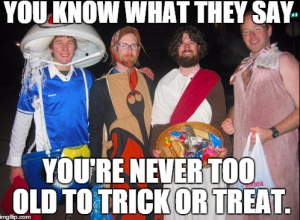 Here are the rules and instructions.   No Purchase necessary. 
Below are a list of addresses, these are houses here in town that you can "Trick or Treat" at..  Some of these folks are giving away BWC American bison socks, some have website discounts, and some are not doing anything at all. 
 
What do you need to do to play?
 Patience mostly... and about 20 minutes to waste.
 
Step 1.  Add any pair of your favorite BWC American bison socks to your shopping cart. 

...Here is where it gets fun.
Step 2.  Choose an address (from the list below) and enter it in the "Gift Card or Discount code" box, and hit apply.. 

The addresses below are coupon codes to be used at checkout. Some of the codes are good for 100% off any pair of BWC American bison socks.. in other words, FREE AWESOME SOCKS!   
On mobile devices the discount box can be revealed by clicking the "Show Order Summary"  
 the address code might be good for one use, or ten uses... but they will only work once per person and after that, it should give you an error message. You will also receive an error message if that code has already been used up. 
Step 3. Complete your Checkout, and Profit! 
one free pair per person, any orders placed with more than that will forfeit your win. 
Some other addresses have 10%, 20%, 30% or 50% off... and again, they are only valid X number of times, these will run out as well.
 
Pro tip, when you find a FREE SOCKS code (or a good discount), use it quickly... and MAKE SURE YOU COMPLETE YOUR CHECKOUT... if you don't finish the checkout, you will lose them.  there are about 25,000 other folks with this same information trying to do the same thing.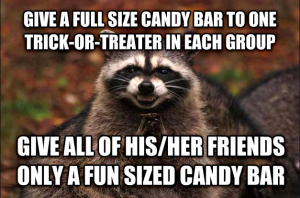 Here are the addresses, go have fun.  Codes will not be active until 5pm CDT
875 Lilac Lane
4509 Doe Meadow Drive
2330 Norman Street
1428 N Genesee Ave
4262 Twin Willow Lane
4013 Don Jackson Lane
4211 Cherry Ridge Drive
3991 Clement Street
2973 Loving Acres Road
1602 Tuna Street
4572 Cottonwood Lane
2356 Parkway Street
333 Wonderview Avenue
4235 Pennsylvania Avenue
2352 Armory Road
2680 Wilson Street
4921 Farm Meadow Drive
4850 Cedar Lane
2005 Richland Avenue
4779 Lauren Drive
2475 American Drive
4267 Roxbury Street
2196 Sand Fork Road
2838 Walnut Drive
3694 Lindale Avenue
1394 Broadway Avenue
4359 Owen Lane
2042 University Hill Road
4212 Redbud Drive
1787 Cambridge Drive
2757 Pride Avenue
414 Raoul Wallenberg Place
201 Spring Creek Parkway
2884 Griffin Street
936 Scheuvront Drive
2607 Glendower Avenue,
108 Ocean Avenue
4494 Valley Drive
3351 Moore Avenue
4546 Nixon Avenue
183 Blackwell Street
3013 Beeghley Street
927 Scott Street
2667 Southern Avenue
3157 Hillcrest Avenue
1168 Atha Drive
4831 Traction Street
2422 Green Acres Road
3053 Elk City Road
2638 Murphy Court
24 Clearview Drive
1279 Joes Road
4363 Hall Place
---